News
June 2-5, 2018: Prof. Wei Liu attended the Roomvent & Ventilation 2018 conference, Espoo, Finland. His paper entitled "A novel diagnostic technology for air infiltration in buildings using an infrared camera" won the Best Paper Award.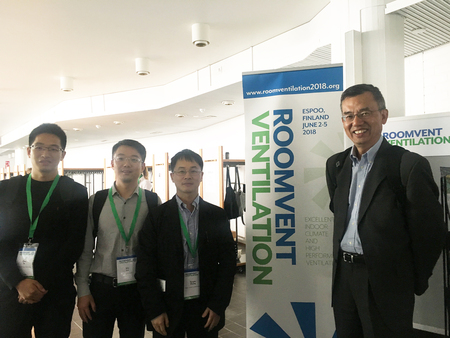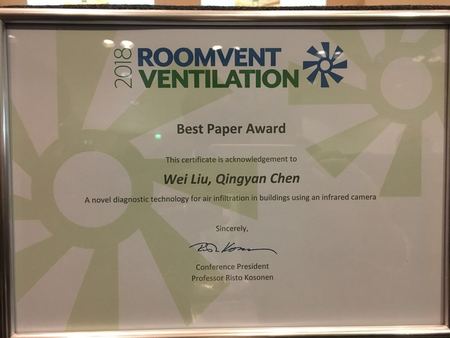 May 31, 2018: Prof. Jianshun "Jensen" Zhang from the Building Energy and Environmental Systems Laboratory in the Mechanical & Aerospace Engineering of Syracuse University visited the International Campus of Zhejiang University.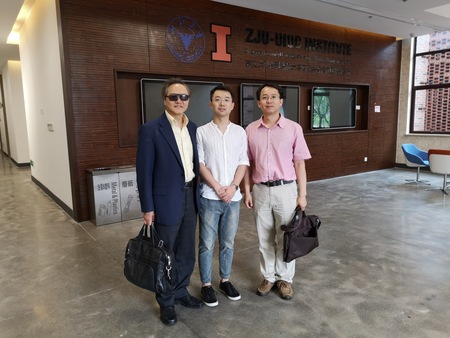 Feb 5-9, 2018: Prof. Wei Liu attended the 4th International Conference on Building Energy and Environment (COBEE 2018), Melbourne, Australia.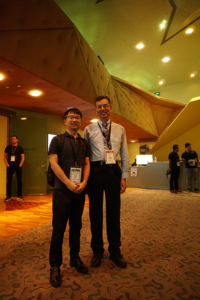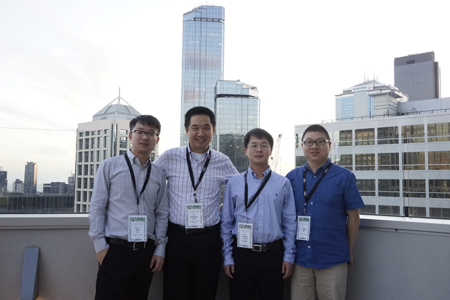 Oct 21, 2017: Prof. Wei Liu attended the 10th International Symposium on Heating, Ventilation and Air Conditioning (ISHVAC 2017), Jinan, China.